Rajasthan, a vibrant and exotic state in India despite being the desert land is astonishingly one of the states with the maximum number of lakes in India, rich in heritage and culture. At the edge of the Thar Desert rests its capital city Jaipur popularly known as the "Pink City". Jaipur Elite Football Club's inception in the capital city of Rajasthan is founded on VIABILITY, EQUITY and RELIABILITY. JEFC aspire to become one of the biggest Clubs in India that does not only generates the young and talented players at the national level but also at the international level, thereby carrying forward the legacy of India towards the sport.
OUR BEGINNIGS
Jaipur Elite FC was launched as one of the leading clubs in the capital city of Rajasthan on 10 August, 2020.
CORE BELIEF
Viability
Equity
Reliability
IDENTITY
Logo: The Indian Peacock
Colour: Blue
Tagline: #theelites
ACHIEVEMENTS
Currently at the top in R-League 2022
Champions of the 77th Shri Surya Mandal All Rajasthan Football Tournament-2022 Nawalgarh
The state governing body "Rajasthan Football Association" (RFA) has become operational and is in full-swing to develop football in Rajasthan, to create coaches, referees and clubs throughout the state. The association has started statewide football league in Rajasthan known as Rajasthan State Men's League (R-League A Division) a multidivisional league from state to districts levels, R-League Futsal and Rajasthan State Women's State Championship. JEFC has been participating throughout the state in various leagues of different age groups at state as well as district level since 2020. Currently, JEFC is at the top in the Rajathan State Men's League (R- League A Division), 2022 with 20 points unbeaten. Total eight matches played out of which six won and two draw.
It would be wrong to say that Rajasthan does not have a legacy to football. The 1970 Meredeka Cup marked the presence of Magan Singh Rajvi who scored a brace with flair to take India through to the semi-finals. This tournament saw prodigy bagging goals to his name at the international level. The passion and the love for football can still be felt in Rajasthanis of all age groups. With the initiatives of the Rajasthan Football Association towards the development of the sport in the state, Jaipur Elite Football Club with its fans #theelites at the centre is all set to bring a new era of football in the state.
Our logo is reflection of our love for India. The logo of Jaipur Elite Football Club is inspired by the national bird "The Indian Peacock" which is attached to our culture and traditions and its feather being related to intelligence. The Peacock is a symbol of longevity, immortality, generosity and compassion. It showcases the aspirations and perseverance of the Elites. The Peacocks with the football in centre is the depiction of national pride and identity.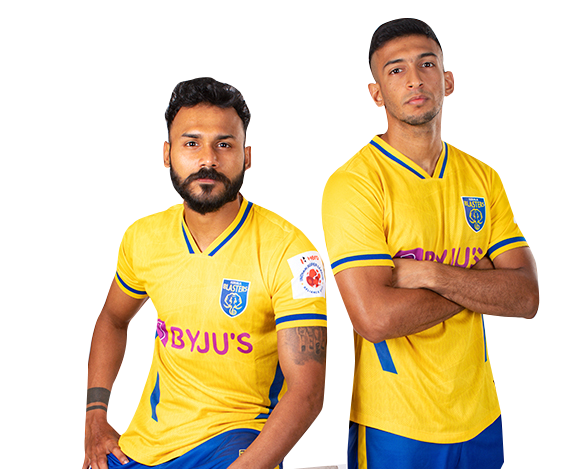 Blue, a color that not only invokes trust, honesty and security but also represents both the sky and the sea is the color that represents the Elites. Blue, a color that also has significance in our National Flag as "The Dharma Chakra" in navy blue in the middle represents our love and passion for the football and our pride in being from Rajasthan a regal state known for its blue, pink and gold cities. (Jodhpur, Jaipur and Jaisalmer respectively)